Discover the Best Selling Solution for Cat Doors - Easy Installation, Removable, and Family-Owned!
GIVE YOUR FURRY FRIEND THE SAFETY AND FREEDOM SHE DESERVES WITH A CUSTOM CAT DOOR FOR THE WINDOW.
Welcome to Cat Flap Fever, your trusted destination for high-quality pet doors and custom cat door solutions. Based in Roswell, GA, we specialize in providing top-notch pet products designed to enhance the lives of both cat moms and dog moms as well as cat dads and dog dads. Our easy-to-install pet doors are not only a convenient addition to your home, but they also make a positive impact on animal welfare. With every pet door sold, we proudly make a donation to support animals in need. Thank you for joining us in our mission to create a better world for our furry companions. Your choice of Cat Flap Fever means you're not only investing in convenience but also in making a difference for animals everywhere.
Thank you for helping us help animals in need.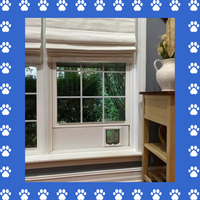 Premium Custom Cat Door Window Inserts: Crafted in Roswell, GA for Ultimate Comfort and Convenience!
WHAT WE OFFER
Our custom cat door window insert is made in our Roswell, Ga facility with solid PVC plastic or plexiglas and a locking flap.  We use brushing around the flap and weather stripping around the base edges for all of our custom pet doors to keep out weather and bugs.  We offer Microchip doors and larger flap sizes and can customize our base to fit almost any windows.  We are the original cat door window insert and specialty pet products creators and we're thrilled to make our tried and true pet product, at an affordable price for you.  Each cat door is custom cut to sit in your window tracks.  We offer plexiglas cat and dog doors as well! Text, call or email us for more information.
Learn More
Your Satisfaction, Our Priority: Unparalleled Customer Service for Custom Cat Doors
Cat Flap Fever is your ultimate destination for premium quality pet doors and custom cat door solutions! We recognize the significance of exceptional customer service, particularly when it comes to personalized pet products like our custom cat door window insert.
As a family-owned business, we take pride in going above and beyond to ensure your ordering experience is nothing short of exceptional. Our commitment to delivering quality pet products, including PVC and Plexiglas cat doors for windows, reflects our dedication to providing you with the best. Explore our range of custom pet door solutions and discover why we're your go-to source for unmatched customer service and the finest cat doors in the industry. 
Contact Us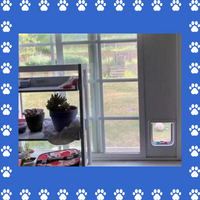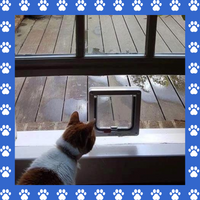 Crafting Excellence: Our Unwavering Commitment to Quality
At Cat Flap Fever in Roswell, GA, we are dedicated to crafting the best pet doors on the market. Our custom cat door solutions are meticulously designed with a focus on quality and durability. Each cat door is crafted using a weather-resistant and solid PVC base, accompanied by a secure locking flap. We take extra measures to ensure that our doors are draft-proof and bug-resistant, utilizing weather stripping and brush seals around the locking flap.
Our commitment to excellence extends beyond the products themselves. We're not just cat lovers; we're pet lovers! That's why we also offer dog doors. We take immense pride in the quality of our pet doors and stand firmly behind each and every one we produce. If you encounter any fit issues or are unsatisfied with your purchase, please don't hesitate to contact us. Our top priority is your satisfaction, and we're here to ensure you and your furry companions have the best experience with our custom pet door solutions.
Discover More
WE OFFER CATMATE MICROCHIP DOORS 360W
$119 add-on - Select Microchip flap option at checkout
Keep unwanted animals out of your home
The Microchip door only opens for your pet's veterinary implanted microchip or RFID collar tag (Sold separately) to keep intruder animals out
Let your cats come and go but leave the intruder animals outside
NOTE THAT SOME RESTRICTIONS APPLY TO RETURNS OF MICROCHIP DOORS
$29.99 RE-STOCKING FEE FOR ALL MICROCHIP RETURNS
See Our PVC & Plexiglas Cat Door Window Inserts in Action!
PVC & Plexiglas Cat Door Window Insert with Locking Flap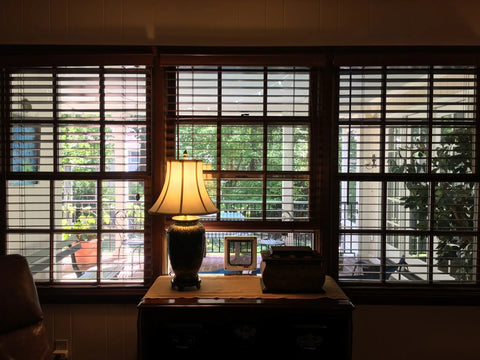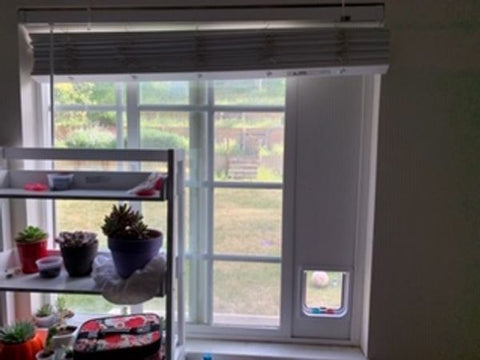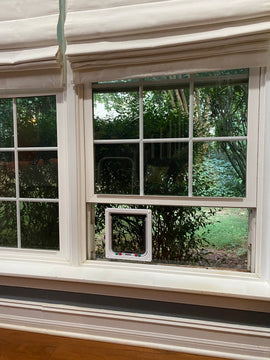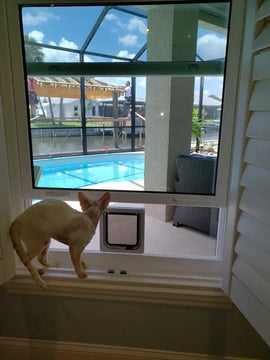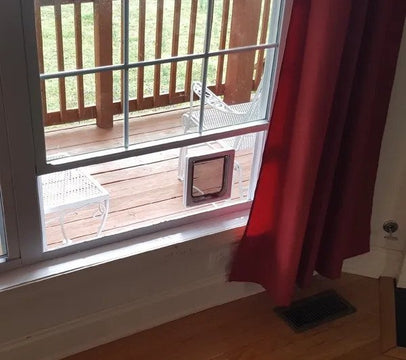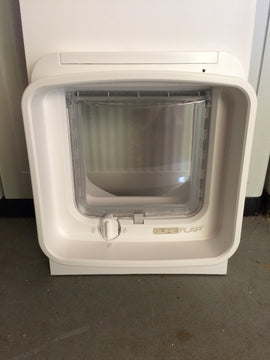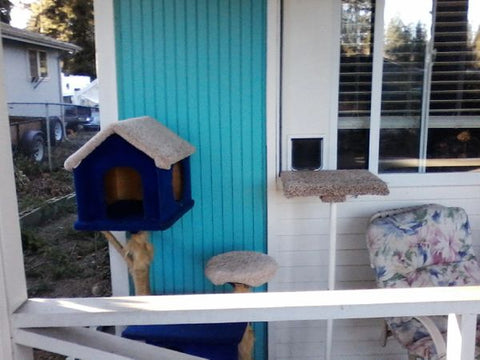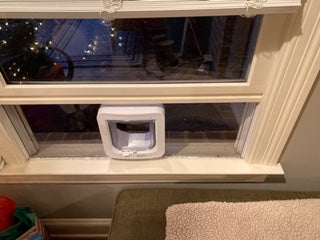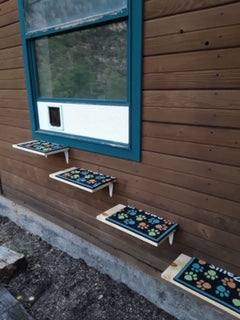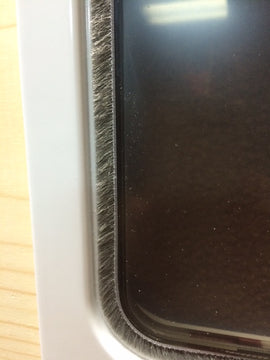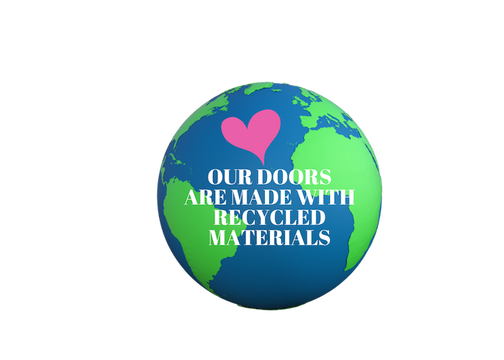 CONTACT US
ORDER YOUR CAT DOOR WINDOW INSERT TODAY! FREE SHIPPING.
WE LOVE COMMUNICATING WITH OUR CUSTOMERS!
Call, Text or Email
(706) 619-1800
WE ACCEPT RETURNS WITHIN 30 DAYS.
BUYER IS RESPONSIBLE FOR RETURN SHIPPING.
$19.99 RE-STOCKING FEE ON RETURNS.
$29.99 RE-STOCKING FOR MICROCHIP RETURNS
WE ARE UNABLE TO DELIVER TO PO BOX ADDRESSES.
SORRY, WE'RE NO LONGER MAKING DOORS FOR CASEMENT WINDOWS.
THEY BREAK IN TRANSIT.
The original Custom Built Cat Door For the Window. Family owned & Operated in the U.s. Solid weather-resistant PVC or plexiglas base with customizable locking flap.
CAT FLAP FEVER INDUSTRIES
Family Owned & Operated (Est. 2016)
10400 Alpharetta Street
Roswell, Georgia 30075