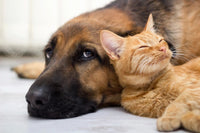 From Stray to Family: Our Journey of Creating Custom Cat Doors
HELPING ANIMALS IN NEED
Our Cat Flap Fever family is proud to share our heartwarming story of how our we created custom cat doors and pet doors to make the lives of our feline friends better. It all began when we took in a stray cat who had been struggling to survive outdoors. Recognizing his desire for freedom, we designed a cat window insert to help him transition seamlessly into our home. Today, he's a cherished member of our family, living his best life indoors and out. We take pride in our custom cat doors, believing them to be the finest in the industry. Allow us to show you how our passion for pets can enhance your furry friend's quality of life. Contact our custom cat door facility located in Roswell, Ga today!
Learn More
Tailored Pet Door Solutions for Happy Pets and Pet Owners
OFFERING DURABLE CAT DOORS
At Cat Flap Fever, we take pride in crafting top-quality custom cat doors and custom pet doors that cater to the unique needs of our customers and their beloved pets. Our pet products and cat window inserts are expertly constructed with durable and weather-resistant PVC bases, complete with secure locking flaps. Installation is a breeze, with no need for tools or cutting, ensuring a hassle-free experience for you and your furry friend. We also provide plexiglass cat and dog door alternatives for added convenience. Discover the perfect solution for your pet's needs with our range of customizable pet products. Contact us today!
Contact Us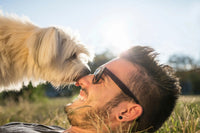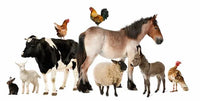 Nurturing Pets and Rescues Together: Our Commitment to Animal Welfare
GIVING BACK
At Cat Flap Fever, our commitment extends beyond crafting exceptional custom cat doors and custom pet doors. We are dedicated to the well-being of animals and are proud to support their welfare. With every pet door and custom cat window insert purchase, we contribute to animal rescue efforts, allowing you to make a difference while providing comfort to your furry friends. Thank you for joining us in this meaningful endeavor, and we eagerly anticipate making a positive impact on even more animals with your continued support!
Learn More
CONTACT US
DROP US A LINE!